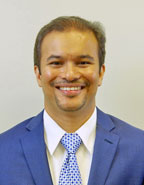 Welcome! My business is driven by a unique mission statement: to provide you with such exceptional service that you feel compelled to recommend me to your friends and family. My business thrives on the power of relationships.
I am in a distinctive position to market your home like no other agent. When I list your home I not only do aggressive local and Chicago marketing, but as a full time Chicago Realtor I promote my Michigan Lakes listings directly to the doctors, attorneys and other professionals with whom I work on a daily basis.
Whether buying, selling, relocating or investing, the choices regarding your property are some of the biggest decisions in your life. I can help guide you through those decisions as I am a licensed Broker in Illinois and Indiana, and Agent in Michigan.
The lakes in South West Michigan are ones I know well, as I am a Notre Dame alum and have lived in the Michiana area for 10 years.  Later, I moved to where the majority of lake buyers reside: Chicago.  With my experience and as a Chicago Realtor, I can bring Chicago buyers to your doorstep.
The advice I provide is based on your goals and needs, because ultimately you make the decision; I help along the way. My business experience, negotiation skills, problem solving ability and attention to details will certainly help you make the best decision. I keep you informed throughout the entire process, as an informed client can make the best decision.
I am a member of the National Association of Realtors (NAR), the Illinois Association of Realtors (IAR), the Chicago Association of Realtors (CAR), the Southwestern Michigan Association of Realtors and the Multiple Listing Service (MLS). Balance in life is key. I am active with my alumni association, do volunteer activities and I am an avid soccer player and fan, and have coached for several years in Trinidad and South Bend, IN.
People don't care how much you know until they know how much you care. I care about my clients and am never satisfied until they are satisfied. Feel free to call or email me.
I look forward to working with you.
Sincerely, Kieron